About FIMRC

FIMRC, Foundation for International Medical Relief of Children, is a 501(c)(3), non-profit organization dedicated to improving pediatric and maternal health in the developing world through the implementation of innovative and self-sustainable health improvement programs.
FIMRC was founded in 2002, is incorporated in Washington, DC and headquartered in Philadelphia, PA. The FIMRC team includes over 3,000 dedicated staff and volunteers worldwide who provide the leadership and support necessary to achieve the mission of improving access to health care for children in underserved communities.
FIMRC currently operates in 7 different countries: Costa Rica, El Salvador, Nicaragua, the Dominican Republic, India, Peru, and Uganda. While the FIMRC mission remains the same for each country, the strategies employed differ by location.
FIMRC also has over 30 college chapters all over the world that work in support of the FIMRC mission by raising awareness, fundraising, and participating in medical mission trips. The Clemson University chapter was founded in 2004 and has been working in support of FIMRC ever since.
Our Chapter
The Clemson University Chapter of FIMRC began as a small group of students, but has since expanded into an organization of over 70 members. Our chapter began participating in medical mission trips through the Global Health Volunteer Program (GHVP) in 2008. Since then, more than 60 Clemson students have traveled with FIMRC.
The chapter here at Clemson focuses the majority of its efforts on supporting the clinics in Central America and the Caribbean. In the past we have sent groups to Costa Rica, El Salvador, Nicaragua, and the Dominican Republic. Each year the Clemson chapter participates in a one-week trip to one or more of these sites during spring break. Our chapter also heavily fundraises throughout the year in support of these clinics.
Our chapter also strives to make a difference in the surrounding community. Our current community partners include – Helping Hands of Clemson and Mauldin Miracle League.
Meet the Team
Tannauz Rouhani, 

Vice President
clemsonfimrc@gmail.com
cufimrcvp@gmail.com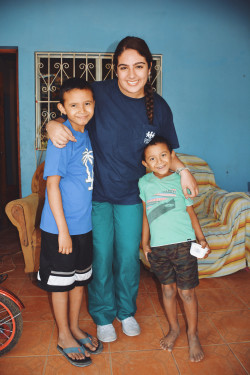 Coral is a junior Biology major and is an RA for Calhoun Honors college. She is the Clemson FIMRC Chapter President and hopes to boost member involvement this year as well as form a stronger sense of community in the chapter!
Our current Vice President, Tannauz is a junior Chemistry major and went to the FIMRC Nicaragua site during the spring, 2017! This year she is focusing on promoting and expanding activities and increasing engagement.
Isabelle Conrad,

Director of Finance

Darby Billing,

Director of Fundraising
cufimrcfinance@gmail.com
cufimrcfundraising@gmail.com

Isabelle is this year's Director of Finance! She is a junior genetics major and is a part of the National Society of Collegiate Scholars. Her goals in position are to make the accounting process as efficient as possible and to increase funding for trips and activities by taking advantage of grants and scholarships.


Darby is a Health Science Major on the Pre-Med track from Wheaton, IL. Darby has not gone on a FIMRC trip yet, but she is excited to hopefully go on one in the near future! She is leading the way as our head of fundraising this year, and intends of pursuing medical school with aspirations of becoming a neonatologist after graduation!
Nathaniel Westbrook,

Director of International Projects

Ryan Stepp,

Director of Local Projects
cufimrcinternational@gmail.com
cufimrclocal@gmail.com

Ryan is a junior Bioengineering major and is the current Director of Local Projects! He is an EMT as well as a member of the Undergraduate Bioengineering Society. He aims to increase opportunities for local involvement as well as increase the amount of partnerships with health professionals. 
Nathaniel is the Director of International Projects and is a junior Biology major. He aims to increase member participation in international trips as well as involve members in deciding project locations.
Ryan Preston,

Director of Public Relations

Shreya Katti,

Web Blogger/Website Manager
cufimrcpr@gmail.com
cufimrcweb@gmail.com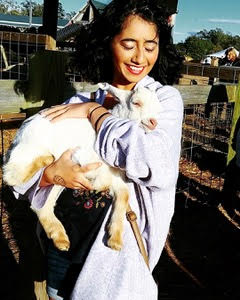 Ryan is a junior Computer Information major! He is the current Director of Public relations and hopes to speak to classes for FIMRC recruitment, organize bridge events, and increase FIMRC's social media presence.


Shreya is a junior Psychology major and is this year's Web Manager! She hopes to increase member presence on the FIMRC website as well as update frequent blogs about members' experiences on local and international projects.