November 7, 2013
Meet the Prez!
Getting to Know our President: Nicole Cooper
About Nicole: Hey guys! My name is Nicole Cooper and I have the privilege as serving as Clemson FIMRC's President this year. I am so excited about this year and can't wait to see how FIMRC grows on Clemson's campus not only this year, but also in the future. I got involved with FIMRC my Sophomore year and have loved every minute of it! I am from Charleston, South Carolina and despite being raised in the South, I do NOT like sweet tea or fried okra, crazy I know.When in Charleston I love boating, oyster roasts, and Instagramming photos of the beautiful Ravenel Bridge.
I am a Senior here at Clemson studying Spanish and International Health with a passion for public health and medical missions (hence, the reason I love FIMRC so much)! I have travelled on 2 FIMRC trips to date and will be taking my third over Spring Break. I have been to the El Salvador and Dominican sites and have enjoyed every minute of each! Here is a pic of a Haitian baby who peed all over me last Spring Break. The best news about the situation was that this happened at 9am and I had to wear those clothes ALLLLLLLLL dayyyyyy long. I hope I get to know each and every one of you over the course of the year, and hopefully through this post you'll feel like you know me a little better too!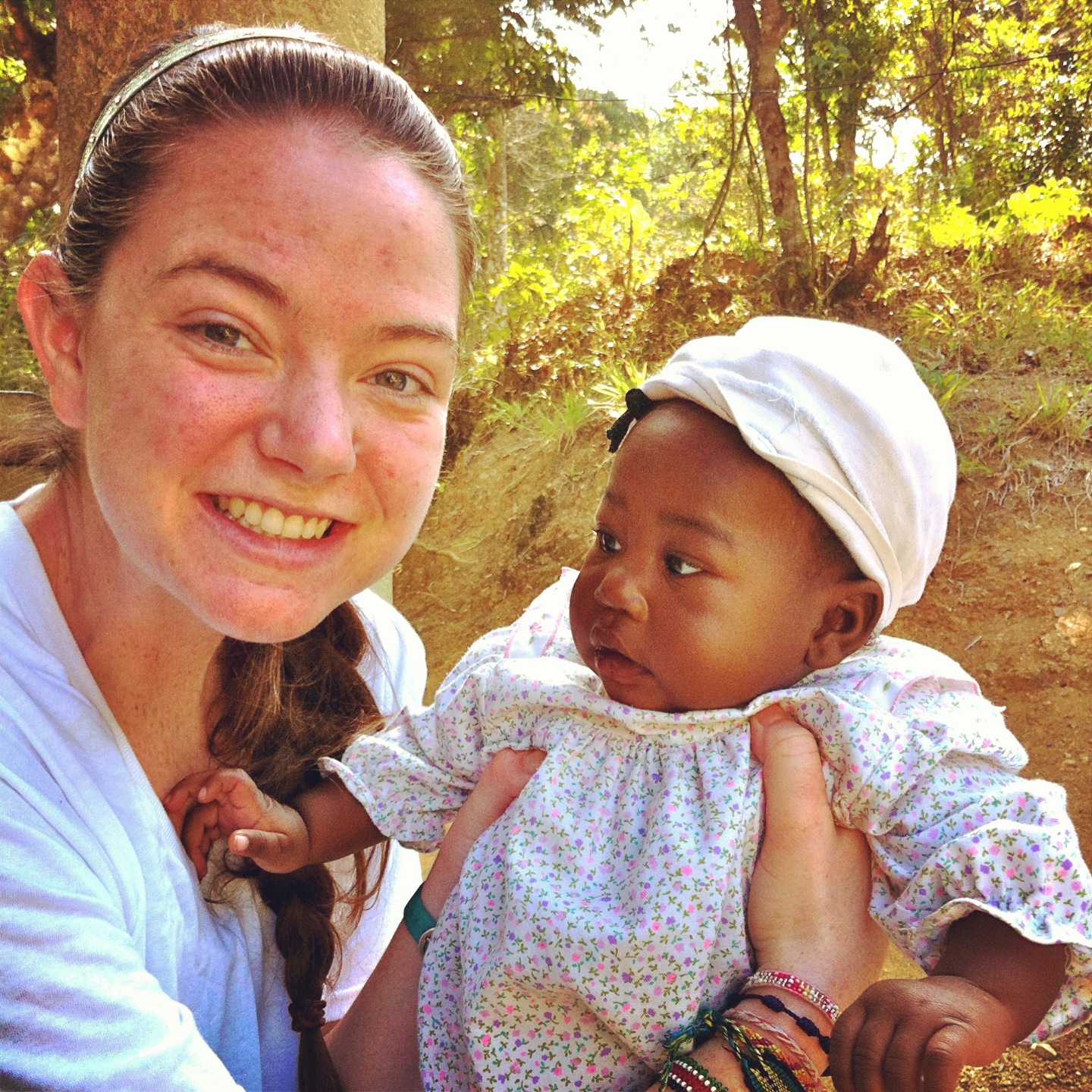 Just for fun
Describe yourself in three words: Optimistic, Outgoing,  Dependable-(I won that superlative in High School)
Were you named after anyone? Nope
Nickname growing up/now? KneeCole is a pretty current nickname of mine, and in high school Nicole Super Dooper Cooper stuck for a few years.
Do you have any siblings? Yes, little sister
Favorite song? Collide by Howie Day
Favorite quote? "Nothing great was ever achieved without enthusiasm" -Ralph Waldo Emerson
What is set as e background on your computer? The view from our host house in the Dominican Republic last spring break on the FIMRC trip.
Where is the farthest you've ever been from home? Kenya
If you could have any job in the world, what would it be? A program coordinator for a non profit that gets to travel all over and implement preventative health programs in rural communities all over the world.
How would you react if you are transformed into a fish? I wouldn't even be mad about it. I love all things having to do with the water, so being a fish, I would probably have a good time.
What was the weirdest food you've ever eaten? cow tongue in Kenya. It wasn't actually too bad.
What do you keep in the trunk of your car? Jumper cables and antifreeze (my car tends to be either dead or low on coolant, so those two are always in the trunk)
If you could instantly become fluent in another language, what would that language be and why? Spanish because I've been studying it for over 9 years and still am not fluent.
If you had to pick one color to wear for the rest of your life, what would it be? Orange. Duh. Go Tigers
If you found yourself in a bohemian country and could only take one of these three things what would it be and why? A Pencil, a monkey, or an unrestrainable desire to chase after red objects. Monkey, definitely a monkey, I think one would make a pretty fun companion to explore said bohemian country.
Are eyebrows facial hair? Negative
What is the color of your toothbrush? Purple
Is the glass half empty or half full? Half full
Mountain cabin or beach house? Mountain house in the fall, beach house in the summer. Gotta have both!
Coffee or tea? Coffee
Sweet or salty? Salty
Snow or sun? Sun
Dog or cat? Dog
Bungee jumping or parachuting? After I had back surgery my junior year of high school my doctor told me I was cleared to do "anything but bungee jump." So, I'm going to have to go parachuting on this one.
Thanks for reading! See you at our next meeting: November 21st at 6pm! And be sure to keep up to date with all things FIMRC on our Events Calendar!
-Adios!